On borrowed time?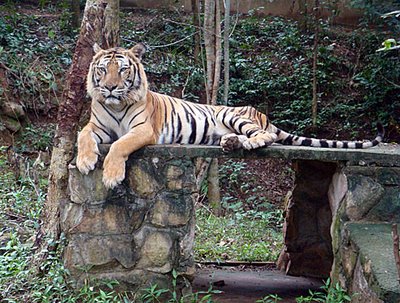 Another excuse to post this picture of a beautiful tiger at Tek Chhou Zoo; okay so its not in the wild but at least we get the chance to see this magnificent animal
An interesting article about Cambodia's
wildlife
appeared on the Ka-set website yesterday. It talks about a population as low as twenty individuals for the Indochinese tiger population in the wild and other species that are struggling to maintain a foothold in the quickly-disappearing forest and jungle of the country. Click
here
to read the whole article.