Captivating lady
On a personal note, I continue to feel sorry for myself over my skin infection that has now moved upwards to my face and this weekend I'm undergoing my third set of blood tests as well as x-rays and ultrasound before deciding to head for somewhere like Singapore or Bangkok early next week to try to get to the bottom of the problem. All the tests so far have proved negative or inconclusive yet my skin is still badly infected and I really don't look a pretty sight (not that I looked a million dollars before all this). It looks that bad that a photo I took the other day would put you off your food for a week so I won't post it. However, to cheer myself up, I had a lunchtime rendezvous today with one of my favourite people,
Denise Heywood
.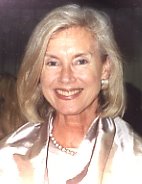 She's in town for a few days and will promote her new book, Cambodian Dance, at an illustrated talk at Monument Books next Thursday (5th March) at 6pm. Denise honoured me by appearing as a guest speaker at two of my Magic of Cambodia charity days back in England a few years ago and hand on heart, she is one of the most passionate and evocative speakers I have ever listened to. If you just have 1 thing in your diary next week, make sure it's the Denise Heywood talk, I can guarantee you will be singing her praises as I do. And once you've listened to the talk, make sure you buy the book, it's a fascinating look at both classical dance in Cambodia as well as the individuals who've made its revival possible after the horrors of the 1970s. Dance in Cambodia is part of the nation's soul and Denise pays it all the respect it deserves in her wonderfully detailed book, packed full of pictures. At lunch we had lots to catch up on though she was a bit bewildered by the traffic in the city, having lived here in the early '90s for three years when UN landcruisers were jockeying for space with a multitude of cyclo's with hardly a moto and not a tuk-tuk in sight. She was off to a charity event at Raffles this evening or else we'd still be there now chatting about all and sundry. Let me direct you to her
website
where you can find out more about this captivating lady.
Labels: Cambodian Dance, Denise Heywood