Serene Buddha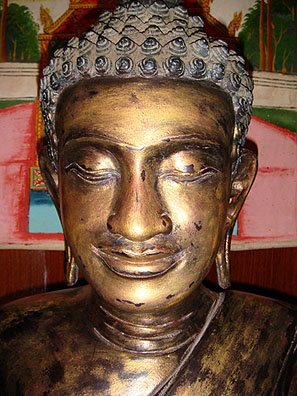 This is one of the many serene images of Buddha to be found alongside exquisite wood carvings and more that decorate the rooms at Hanuman's head office in Phnom Penh. Having our own antiques and fine arts shops here in the capital and in Siem Reap certainly has its advantages.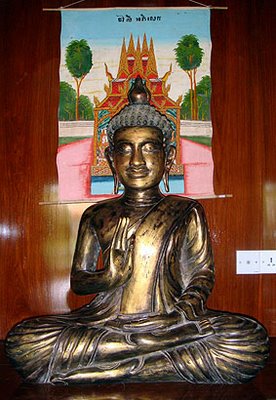 * * * * *
A two-part feature on the plight of refugees facing expulsion from America and an uncertain return to Cambodia began in yesterday's Philadelphia Inquirer and is well worth reading. Click
here
to read Troy Graham's article.