Phnom Penh - a place to call home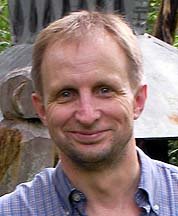 I'm here at last.
I've landed in Phnom Penh
to begin a new chapter in my life. I've been here many times before of course, but this time it's for keeps. I have a new job, I have a place to stay, and I have a new beginning as an expat in this bustling and vibrant city some 6,300 miles away from my former home. I am excited and apprehensive in similar measures, it's a country I know well and love to bits, but I'm out of my comfort zone and that brings with it a certain degree of nervousness. But one thing I have in abundance is that I am in a country where I'm surrounded by friends. They're what made me decide to venture out here for this brand new start in my life, they have sustained me on my thirteen previous trips to this beautiful country and I'm sure they will be my rock for my first few months of life here in Phnom Penh. Stay tuned for further developments and for a look inside my new Phnom Penh life.