An Oscar for Nhem En?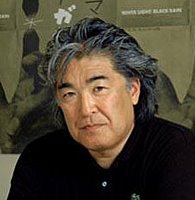 marched blindfolded into Tuol Sleng in Phnom Penh by their Khmer Rouge captors before being interrogated and then murdered, will be up for an Oscar later next month at the Academy Awards. Steven Okazaki's (pictured right) haunting story,
The Conscience of Nhem En
, looks behind the photos you see on the walls of S-21 at the man who was behind the camera and interviews three of the few survivors to have made it out of that hell hole. The absence of any feelings of remorse by Nhem En is chilling. ''I was only one screw of the machine. I did nothing wrong except taking photos at the superior's order,'' he claims. It will be the director's fourth Oscar nomination - he won best short in 1990 - for this short documentary, which he filmed in January of last year. It is his third film in a series of short personal documentaries, Three Journeys, which includes the Mushroom Club, a look at Hiroshima sixty years after the atomic bombing, and Hunting Tigers, a quirky look at Tokyo pop culture. Then Nhem En was a sixteen year old following orders, today he's deputy governor in Anlong Veng and has announced plans to build his own museum in the town, filled with his photographs and other KR memorablia. To find out more about the director, click
here
.
Labels: S-21, The Conscience of Nhem En, Tuol Sleng