Changing lives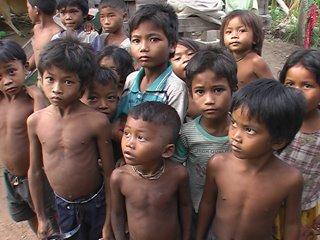 I haven't seen the monthly listings for Meta House (next to Wat Botum in Phnom Penh) yet but this coming Saturday (7th March) at 6.30pm they are showing
Changing the World on Vacation
, an intimate portrayal of the grassroots organization PEPY (Protect the Earth Protect Yourself), their founder Daniela Papi and the NGOs efforts to support children's education in rural Cambodia with the aid of 'volun-tourism.' With over 1,500 charities working in Cambodia, this is a chance to take a first-hand look at what one such organization does and how it affects the people on the receiving end. It's 90-minutes long and the director is Daniela Kon. Should be fascinating. Find out more
here
.
Don't forget, on Saturday 14th March at Meta House, the first showing in Cambodia of the documentary
Out of the Poison Tree
will take place. Thida Buth Mam returns to Cambodia with her two sisters to discover what happened to their father during the murderous Pol Pot regime and how justice and reconcilliation is viewed in light of the current Khmer Rouge Tribunal.
Labels: Changing the world on vacation, Out of the Poison Tree