Memoirs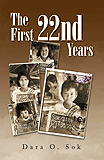 I'm not convinced about the title of this self-published new memoir, but Cambodian author Dara O Sok's
The First 22nd Years
takes us on a roller-coaster story from his earliest memories in Battambang,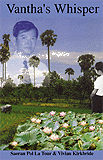 through the curse of the Khmer Rouge years where his family was torn apart and onto his eventual relocation to America and service with the US Navy. Sok's autobiography has just been published and is available through Xlibris.com. Another memoir listed by Xlibris is the 2002 published, 348-page biography by Saoran Pol La Tour, with Vivian Kirkbride, titled
Vantha's Whisper
. It tells the extraordinary story of Saoran and Vantha through the ordeal of the Khmer Rouge regime that ripped their beloved Cambodia apart.
The celebrations have died down a bit after Cambodia reveled in the news that
Preah Vihear
has achieved World Heritage status. Street parties, open-air concerts, fireworks, bell-ringing at pagodas and much tub-thumping accompanied the news that Cambodia has prevailed over their Thai neighbours, who made themselves look extremely petty by creating such a fuss over the listing in the last few weeks. Seen as a victory over their Thai opponents, Cambodians are sticking out their chests with pride over their success.
I, on the other hand, am nursing two very sore feet after my first venture back into the sporting environment. It was a simple five-a-side game of
football
under floodlights last night at City Villa but the soles of my feet took a battering and blistered badly. So much so that I will have to forgo any more football for a couple of weeks until they recover. So to accompany my aching bones, I am walking with a pronounced limp and feel - and look - more like an old-age pensioner than the fit and virile individual I see when I look in the mirror [no disrespect intended to any pensioners reading this column].
Finally, I saw a glimpse, and that's all it was, of the brand-new, hot off the printing press,
Lonely Planet guide to Cambodia
(the traveler's bible in this part of the world) this morning. As I work alongside the guidebook's editor, Nick Ray, he's been sent a copy of the 6th edition before they hit the bookshops (or are photocopied and sold on the streets of Phnom Penh and Siem Reap) but he's now taken it home to check every word! Hopefully, I might get to actually handle it tomorrow!