Awaiting justice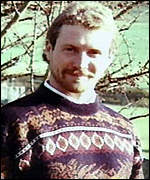 Tomorrow morning at 8am in the courtroom of the Phnom Penh Municipal Court, the three presiding judges led by Iv Kimsry will deliver their verdict against the five defendants charged with the abduction and murder of British deminer
Christopher Howes
(pictured left) and his Khmer translator
Houn Hourth
(right) more than twelve years ago. Although the five men who stand accused - Khem Nguon, Loch Mao, Puth Lim, Sin Dorn and Chep Cheat - were identified a decade ago by a joint Cambodian and British investigation team, it took until November of last year for the right climate to prevail and for the authorities to arrest and detain the alleged perpetrators. The 1-day trial of the five men took place on Friday 3 October when the court questioned all five defendants, heard from witnesses including members of the investigation team and listened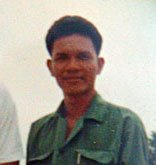 to closing arguments by both prosecution and defense counsel. The verdict will be determined by the evidence that the presiding judges have already seen in private, allied to what took place in court. The delay in bringing the accused to court meant two of the key perpetrators died before they could be arrested. The
five men face 20 years in prison for premeditated murder and 10 years for illegal confinement if convicted.
For me this murder case is personal. I never met Christopher, who was killed in March 1996 after his abduction, but I was affected by his disappearance, both because he was a fellow Brit in Cambodia - I first visited Cambodia a couple of years before his murder - and also because he came from Bristol, just twenty minutes drive from my own home. I was in contact with his parents at the time and two years later they invited me to attend a memorial service in his honour though regrettably I wasn't able to go. The two deminers died whilst trying to rid Cambodia of the scourge of landmines - something that upset the Khmer Rouge hierarchy and signed their death warrants - and they deserve justice, more than twelve years after their deaths.
For more on Christopher Howes, please visit my website
here
.