Daun Tri unmasked
If you read my
dilemma of Daun Tri
story a few days ago - if not, click
here
- you'll know that I never saw the 1,000 Buddhas statue of Daun Tri myself as it was stolen three months before my visit. However, some digging around on the internet unveiled this photo of the priceless artifact, courtesy of the Angkor Explorers website.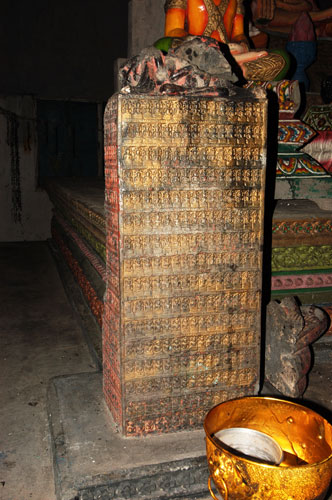 Now I thought I was something of a Cambodia temple-hunter, but I pale into the background compared to these guys. They are the tops when it comes to locating and uncovering Cambodia's glorious temples of Angkorean age and before. Their photographs open up more of Cambodia's temples than I've ever seen before and I recommend you visit their website and follow the links to Khmer Ruins in Cambodia and Thailand. Click
here
. The site is in Japanese but the pictures speak for themselves. I'd love to hook up with the Angkor Explorers on one of my future trips.