Pulse on Obama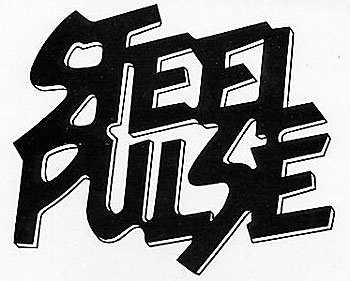 Steel Pulse
, undoubtedly the greatest reggae band on the planet, have come out firmly in support of Barack Obama as the next President of the United States with a brand new song, Vote Barack. Its a typically catchy tune by the band who have been right behind Obama since March of this year when they endorsed him on their official website as the next man to lead the United States. Listen to the song and watch the video
here
. In the band's press statement to accompany the release of the song, they said:
"After nearly two years of a grueling and ugly campaign, Senator Barack Obama of Illinois has proved that he is the right choice to be the 44th president of the United States of America. Steel Pulse believes him to be a person of integrity, intelligence and genuine goodwill. We take him at his word that he wants to move the nation and humanity beyond its religious and racial divides and that he wants to lead the United States to that company of nations committed to human rights. We are confident that the senator will cast his net widely in search of men and women of diverse, open-minded views and of superior intellectual qualities to assist him in the wide range of responsibilities that he must superintend.
According to David Hinds, founder and band leader, "Barack Obama is the Bob Marley of politics. Just like Bob used his music to unite mankind, I believe that Senator Obama will utilize his policies to make the world a much more harmonious place. Bless !! ". "We couldn't be more excited," said Selwyn Brown, another founding member of the band.
This endorsement may be of little note or consequence, except perhaps that it comes from an unlikely source: namely, a Rastafarian Reggae Band. Nevertheless, it is important to be said publicly in a public forum in order that it is understood. It is not arrived at without careful thought and some difficulty. No doubt some of our friends will see this as a matter of intellectual treachery. We regret that, and We respect their disagreement. But they will readily agree that as Africans, we are first human. As private citizens, we must voice our concerns for the well-being of our nation without partisanship when decisions that have been made endanger the body politic."
The song, 4 minutes 12 seconds, was penned by David Hinds, Selwyn Brown and Sidney Mills and was released just a few days before the presidential election which is scheduled for Tuesday 4 November. As a Brit I have absolutely no interest in the election whatsoever, other than who has his finger on the red button, but at least the song is nice and catchy!