Justice at last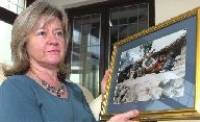 Justice at last
-
by Sheila Weber - Dewsbury Reporter, UK
The sister of an heroic British mine clearance expert executed by Cambodian guerrillas 12 years ago has welcomed a guilty verdict on the men who killed him. Pat Phillips, of Briestfield in Dewsbury, said: "My father, Roy Howes, and I feel that at last justice has been done." In an 11-hour trial in the Cambodian capital Phnom Penh, five men denied any part in the killing of 37-year-old Christopher Howes and his interpreter Houn Hourth. But they described to the court the last moments of Christopher, who was on life-saving work for the Manchester-based charity, Mines Advisory Group. The court found four guilty - one was acquitted. Three were jailed for 20 years and one for 10.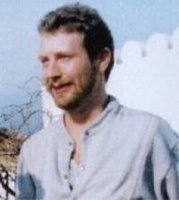 Pat, who previously lived in Hanging Heaton, said she and her family had never sought revenge but they were pleased the murderers had been brought to account. She said: "I am just sorry that my mother, who sadly died in 2007, did not live to see that justice has finally been done. "We are enormously proud of Christopher – he did not leave his team although he had the chance. Such actions when you know the danger you are faced with, take an enormous amount of courage." Christopher was awarded the highest posthumous award for his bravery, the Queen's Gallantry Medal, in 2001. The family met the Queen in private when they collected his medal at Buckingham Palace.
He and 20 members of his team were kidnapped by the Khmer Rouge as they cleared mines in Cambodia in March 1996. Christopher offered to stay behind as ransom surety so the others could leave. But he and Houn Hourth were shot dead after a last meal of apples and tropical fruit. Their cremated remains were found two years later. Until then his family suffered the agony of not knowing Christopher's fate. Pat waged a campaign for information and George Cooper, an American lawyer based in Cambodia, worked for free in his spare time and combed through evidence for six years until he had enough to put the suspects on trial. In May 1998, Scotland Yard detectives recovered ashes from the site where Christopher had been found and his family held memorial service for him in his home village of Backwell, near Bristol before burying the remains in a local churchyard. Pat praised the 'dogged persistence' of the British Embassy and Foreign Office to bring the case to court.