Lost Goddesses of Cambodia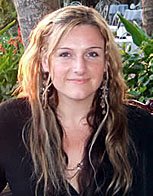 To hear more about the plight of women in Cambodia, anthropologist Trudy Jacobsen (pictured) will present her new book,
Lost Goddesses: The Denial of Female Power in Cambodian History
at a talk and book-signing event at Monument Books on Norodom Boulevard in Phnom Penh from 6.30pm tomorrow (Friday 19th).
Jacobsen has lived and worked in Cambodia for quite a few years, took courses in anthropology, archaeology, women's studies, Sanskrit, and Asian history before gaining her PhD in 2004. Since then she's held fellowships abroad before returning to Cambodia to lecture on contemporary gender issues in Southeast Asia at the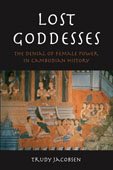 Centre for Khmer Studies and Norton University, and as a project advisor at the Buddhist Institute in Phnom Penh. Her book was published last year by the Nordic Institute of Asian Studies, who were responsible for two books last Spring that gave a greater focus on women in Cambodia and the uphill battle they face. Lost Goddesses highlights the lofty position women once held against their struggle to regain that lost ground today, whilst Mona Lilja's book,
Power, Resistance and Women Politicians in Cambodia: Discourses of Emancipation
gave a unique insight into the political struggles of Cambodian women.