Elegy on Angkor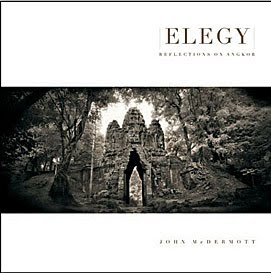 The National Museum in Phnom Penh provides the backdrop for the launch of John McDermott's book,
Elegy: Reflections on Angkor
, which will take place this Wednesday, 27 January at 6.30pm. Open to all, the museum will soon exhibit a selection of the photographer's images in large format prints as part of a permanent installation. The coffee-table sized book, 256 pages and retailing at $75, is also on sale at Monument Books and at his own gallery in Siem Reap. McDermott's book is a definitive collection of 100 of his unique black and white Angkor photos over the last 14 years and is a must for the collector. Find out more
here
.
Labels: Elegy, John McDermott