Arty-farty dance
I don't pretend to understand or even like much of the contemporary dance I've seen, I'm more of a traditionalist, but every type of work deserves its five minutes of fame and contemporary dance is no exception. One such work that may be seen in Cambodia in the near future, after a tour of Canada and Singapore, is a new work
of
contemporary dance by Canadian choreographer
Peter
Chin,
Transmission of the Invisible
.
His
work is
the
result
of
several years
of
research in Cambodia and intensive workshops with two
of
Amrita Arts outstanding young Khaol (Cambodian male masked dance) artists, Phon Sopheap and Yim Savann with three
of
Chin
's dancers from his company Tribal Crackling Wind.
The
work premiered to critical acclaim in Canada in February of last year and will tour Canada early this year as well as in Singapore in
the
summer.
Staying on the arts front, two princes from Cambodia's royal family have publicly called for control of the nation's
Royal Ballet
to be handed back to the Royal Palace, from whence it was moved to the Ministry of Culture and Fine Arts in 1970. They suggest it will improve the quality and attendances, and maybe give all those royal advisors something to do as well. Why oh why the Royal Ballet aren't performing regularly at the Chaktomuk Theatre or elsewhere is beyond me. There is definitely mileage in putting on regular, scheduled shows for tourists and Cambodians alike, that can be a platform for their back catalogue of works, generate income and sharpen skills of performers, not to mention providing employment and opportunities to the students leaving the Fine Arts campus every year. It's a no-brainer for me and has for a long while left me scratching my head.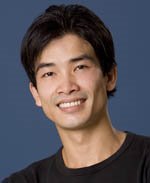 Finally, Manhattan socialite, philanthropist and arts patron, Anne Bass, debuted her film
Dancing Across Borders
in Siem Reap at the weekend. Back in March 2007 I highlighted the documentary in progress on a rising star in the world of ballet,
Sar 'Sy' Sokvannara (pictured)
, a gifted Cambodian dancer who'd trained at the School of American Ballet and was with the Pacific Northwest Ballet School in Seattle. The full-length film is now complete and waiting to be unleashed upon the public. It chronicles Sokvannara's journey as a dancer as he uses the skills he learned from traditional, ritualistic Cambodian dances with the Wat Bo school in Siem Reap to the ballet stage in America.
Labels: Dancing Across Borders, Royal Ballet