Off to Laos
From today, my posts might become distinctly underwhelming in frequency and content as I'm off to tour
Laos
for the next two weeks, later this afternoon. I haven't decided yet whether to take my lap-top with me - I'll be on the move nearly every day and want to travel as light as possible. I'm flying into Vientiane today and then onto Luang Namtha tomorrow morning. My brother Tim is tagging along for what is essentially a business trip, to get under the skin of Laos and meet with various contacts during my 14-night trip. We kick-off in the north and wind our way down to Luang Prabang, Vientiane and then head down to the southern tip before crossing the land border and back into Cambodia. I'm looking forward to it as everyone who's been tells me that Laos is a lovely country, I'll let you know if I agree. Bye for now.
Whoops, nearly forgot to say happy birthday to my very good friend
Sophoin
, who is 24 today. The picture below was taken at a celebratory meal on Friday night at one of my favourite restaurants, Bopha Phnom Penh. She's a great kid, works harder than anyone I know and joins me for some of my jaunts outside the city at weekends.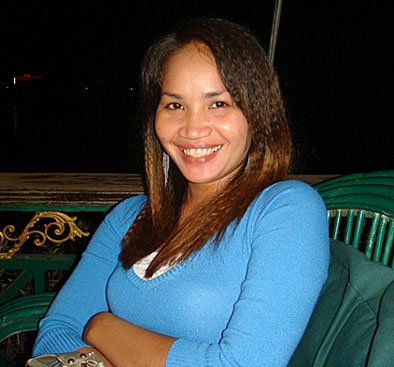 Postscript:
I left a wet Phnom Penh and arrived in humid Vientiane at 5pm today. The refined old-world elegance of the Settha Palace Hotel is my home for tonight before an early flight to Luang Namtha in the morning. We took advantage of the hotel's gorgeously cool pool prior to a walk along the promenade facing the Mekong River and dinner, albeit disappointing fare at cheap prices, at the popular Khop Chai Deu restaurant.