Would you Adam & Eve it!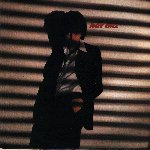 Cockney rhyming slang for 'would you believe it,' as
Roy Hill
pulls the proverbial cat out of the bag and walks away with the May Competition Award at the West London Song Contest. Fame at last! It was only the second monthly event to be held and it was such a success, all further shows have been cancelled. I reckon the organizers realized no-one could ever match the brilliance of a Roy Hill performance. An event for singer-songwriters, the Castle pub in Isleworth was the stage for Sunday's jamboree where five entrants performed two of their own songs. The audience and two judges voted for their favourite and Roy clinched the vote - of course, it was never in doubt - and he got to play a 30-minute set as a reward (as well as take home a cash prize of 40 British Pounds no less). I need to speak to the man himself to get the low-down on this extravaganza, but this success is surely a stepping-stone to fame and riches, I can see it all now. Pass me the sick-bag, I'm overcome with emotion.
Link:
Roy Hill
.